Get in while it's still in PRELAUNCH!
DISCOVER HOW TO POWER UP THRIVECART TO
DESIGN BRAND-BOOSTING, HIGH CONVERTING FUNNELS


...AND DO SO WITHOUT FRUSTRATION OR HAVING A TECH DEGREE!

DO YOU WANT TO MAKE THRIVECART GO WOW!
Do you want to save time, frustration, and avoid Graphic designers and Developers..
While designing BEAUTIFUL & HIGH-CONVERTING Thrivecart funnels?


In SCALE WITH THIVECART, You'll Discover:

How to design THRIVECART funnels to BUILD YOUR BRAND, GENERATE LEADS, SELL PRODUCTS, SERVICES and MEMBERSHIPS.

Unlock Under-The-Hood SECRETS that over 90% of Thrivecart users are not aware that Thrivecart can perform.

How to fully configure and build high converting Micro and Macro funnels using THIVECART
How to use all the design elements of Thrivecart to get results better than 99% of Thrivecart users!
The TEMPLATE FORMULAS we work with that is the secret to ZERO frustration and consistently beautiful Thrivecart Funnels!
BONUS: Lots of Bonuses.. See below!
... and much more
Enter your bullet points here..
In THRIVECART DESIGN SCHOOL You Will Learn....

Understanding Thrivecart
Understanding the Editor
Designing for Thrivecart
The Perfect Brand Colors

Creating a Brand Kit

Canva for Thrivecart

Smartmockups for Thrivecart

Beacon for Thrivecart

Coaching Template

Enter your bullet points here..
Designing a high-converting Shopping Cart
Designing a high-converting Sales page
Designing an Authority website in Thrivecart
Designing Upsells and Downsells

Designing your Learn Membership
Enter your bullet points here..
Thrivecart Branding Tools

How to design your fulfilment page for strategic selling
Setting your carts language

Customizing products invoice receipts
Removing ThriveCart branding from the cart footer
Setting the branding (logo) for your customer hub
Setting your clients customer hub branding
Setting different branding for your invoices (clients and multiple businesses)
Editing Page Title & Description, SEO, Favicon and Social media Share Images
Branding the Affiliate area homepage

Enter your bullet points here..


You are exactly what I've been looking for for years!

"Again, guys, I want to tell you how grateful I am to work with you and that you are worth the investment. You are exactly what i have been looking for years and no one was listening i guess. You are the best fit for me as of yet in working with coaches for the last 5 years… much gratitude to you both and thanks for holding my hand on the product creation and all that you ​do.You show me the details that were right in front of my face but had not noticed​."
Dr. Gina Madrigrano
Clinical Pscyhologist at Drmadrigrano.com
I cannot over recommend..!

"The wonderful team at Completemarketer really did a great job in upgrading my band and generating results for my business"

Bettyna Belizaire 
Entrepreneur at Bettyna.me
PLUS THESE AMAZING BONUSES!
Lets Put Thrivecart On Steriods
You get two complete UPSELL funnels from our expanding Template Library of designs we use to make Thrivecart go wow! Truly plug-n-play! Includes video walkthroughs on Canva, Smartmockups, and branding tools. We get you access to FREE accounts on the tools we use to make this all work.
The Digital Entrepreneurs Toolkit

Want to know the complete set of tools The Kings Of Thrivecart uses? This cheatsheet reveals. We've done the research, we use them daily... and now we reveal. Save yourself time and headache.
50% of a Sales page conversion happens due to its HEADLINE. This is a library of 167 Headlines that have made $millions for Digital marketers. The formulas in here work and now its in your hands!
6 Figure Email Automations
Get the EXACT email sequences (Activecampaign) templates that you talks to Thrivecart to successfully sell your Digital or Physically product, Launch your Course or Webinar.


Here's EVERYTHING you get when you
get 'THRIVECART DESIGN SCHOOL' NOW!
...Everything you need to bring great design
into your Thrivecart Pages!
Scale With Thrivecart VIP Membership [Value $2,997]
Thrivecart Design School [Value $997]

Thrivecart Template Club [Value $2,997]

Thrivecart Shortcuts [Value $197]
The Digital Entrepreneurs Toolkit [Value $97]
Headlines That Convert [Value $167]

Exclusive Facebook Community [Value PRICELESS]

Enter your bullet points here..


FREQUENTLY ASKED QUESTIONS

Is this suitable for new users of Thrivecart?

Absolutely! You will learn the very basics and get running quickly building beautiful Thrivecart funnels
What is you refund policy?

If for any reason you are not happy with this course, simply send an email to

[email protected]

to get your no-questions-asked refund. The refund period is 30 days from date of purchase.
What happens after I buy?

Once you click the button on this page to make your purchase, you will instantly get access to the full course and Bonuses
How long do I have access for?

Once you have paid the full price of the course, you will get lifetime access to all current and future content.


YES Antoine! Give Me Instant Access To
'THRIVECART DESIGN SCHOOL' Right Now For Just $297.00 !
Choose a pricing option:
Preferred option

One-time payment ($297.00)

$297.00

Preferred option

Split pay (2x $175.00)

2x $175.00
Take My Custom Funnel Strategy Session
1 Hour Personal Consultation With Antoine : Only $500 $97 Today!
Without STRATEGY and a plan, nothing works!!




Get my personal attention to speed up your results and gain more clarity for your business. We will review where you're at and you will leave with a Funnel blueprint and design template to help you succeed.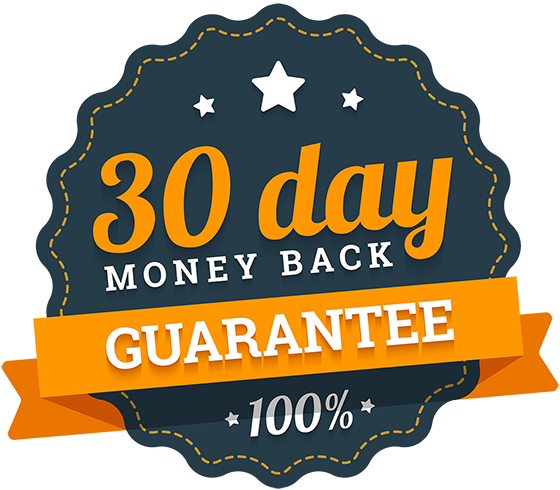 Thrivecart Design School
$0
Total payment

1

x

Thrivecart Design School

$0

-

+
All prices in USD